Glenn Torrance 1/3 Scale Fokker D.VII
Fokker D.VII 4649/18 Jasta 65

Glenn Torrance is highly respected for his WWI model kits available in 1/4 and 1/3 scale variants. The Fokker D.VII had only just become available at 1/3 scale when I ordered. Some components were not finished so the kit would be supplied over a period of time. This kit will be the first into the UK with the Mid OAW option.

I intend to fly with the UK Dawn Patrol when the model is finished which I guess will be some time in 2013/14. I am building this model for my wife who has always enjoyed watching the Dawn Patrol displays at shows, so I should not have any problems getting a helper! I will be decorating the aircraft with a well known, but rarely copied Jasta 65 scheme serial 4649/18, more commonly known as the Sieben Schwaben.

For more on the Glenn Torrance Range of models: Click here.
Click the links below to see the relevant section.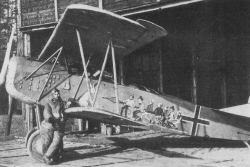 Copyright © . FlightlineGraphics.com &nbsp& All rights reserved.